roof repairs South Morang
When it comes to providing unparalleled roof repairs in South Morang, Roofling is unbeatable.
trusted South Morang roofing company
When it comes to providing roofing systems that are durable as well as aesthetically pleasing, and within budget, Roofling becomes your best bet.
At Roofling, we have curated a team of professional South Morang roofers, who have years of experience in providing a range of roofing services you might need for your house.
Known for putting customer care at our frontline, our roofing experts can be trusted with their valuable advice regarding the appropriate actions that need to be taken on your roof. We take pride in the honesty, integrity and reliability with which we deal with our clients as well as their work.
ROOF INSTALLATION
If you are looking to install a roof on your property that will stand the test of time for years to come, Roofling can help you by delivering top notch workmanship coupled with the most durable roofing materials.
ROOF REPAIR
Our diligent roofers possess the necessary expertise in providing roof repair services, where they not only identify the actual problem with your roof but also utilise the appropriate method to perform roof repairs.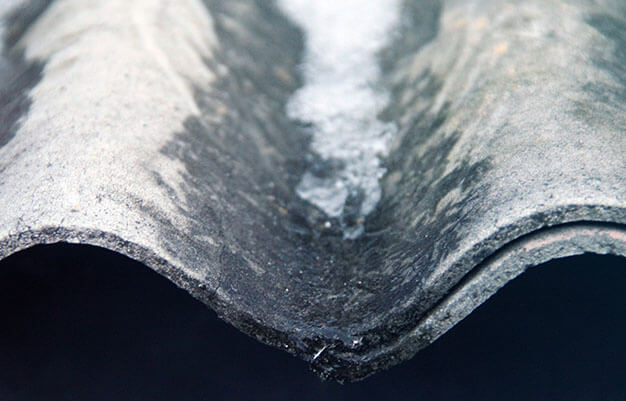 ROOF RESTORATION
Our roof restoration services make use of state of the art equipment to clean your roof, clear it of any moss, lichen or fungus growth and fix any other problems to restore your roof to its prime condition.
RE-ROOFING
Our roofing contractors are skilled with the re-roofing process and walk the extra mile to deliver top tier service while being cautious and don't disturb the existing ceiling and plaster of your home during the process.
METAL ROOFING
Roofling has curated experienced roofers who are especially trained in metal roof installation. Metal roofs installed by our roofers are well equipped to reduce solar gains thereby helping to lower your electricity bills significantly.
ROOF TILING
If you are looking to install a tiled roof that can last for a lifetime without losing its lustre, our roofers at Roofling who are well equipped with high quality material and enviable skill set, can help you.
Roof Replacement Specialists
Roof replacement is often left as a last resort when no amount of roof repairs can fix the damages. Because of the costly process of roof replacement, people often tend to continue making the fixes even though they know that it's not solving the problem.
However, a roof usually has a lifetime of about 20 years after which it needs to be replaced nonetheless. So no matter how much you delay the replacement process, you'll eventually have to go for it.
Roofling has amassed a team of specialised roofers who have considerable experience in replacing and installing new roofs. We believe in securing your property by only making use of those materials whose durability and strength is guaranteed. 
Expert roof leak repair South Morang
Cracks in the roof can appear as a result of prevalent hurricanes or heavy rain storms. These cracks or damages might even develop due to moisture in the environment and become a serious threat to your property.
These leaks are often so small that they go unnoticed until you notice the fungal growth or mould formation on your roof. 
Even though it is always advisable to inspect your roof for leaks every now and then, in-case any crack evades your eye, our expert roof repair South Morang specialists can help you.
We not only clean your roof of all the mould and fungal extensions, but also repair the cracks and leaks with the best materials available. Our mission is to restore your roof's strength and therefore guarantee your property's safety.
WINDSTORM DAMAGE Roof REPAIR
The weather in South Morang isn't always very predictable and when the windstorms come unannounced, residents often have to leave their properties at the mercy of mother nature. Windstorms are known to cause serious damages to the roofs, where they displace the shingles off the roof or cause cracks that in turn result in leaking roofs.
Roofs that have sustained considerable damage from the rain or windstorm need to be tended to immediately which is where our expert roof damage repair contractors come in. We offer the residents of Sydney immediate help following a windstorm where our experienced roofers provide their valuable insight as per the condition of your roof.
We advise you on the best possible line of action to take once we are done examining your roof thoroughly. Our roof repairs Sydney experts will then proceed to help restore your roof back to its former glory.
AVERAGE ROOF REPAIR COSTS IN South Morang
The cost of roof repair depends on a variety of factors including the extent of damage, roofing materials required to fix the problem, time and the workforce required to complete the project.
When you contact us, we schedule a free roof inspection which helps us analyse the extent of damage. Based on our assessment, we prepare a quote and give you an estimated cost and timeline for the required roof repairs.
South Morang roofing contractors
When you are investing in your roof and are making an effort to make it look better and more secure, it is imperative that you hand over the task to roof repair contractors you can completely trust.
At Roofling, our South Morang roofers are experienced and licensed, which is why everything ranging from their quality of work to their work ethics, is up to the mark.
We also make sure that all the state enforced bylaws are strictly followed while performing any kind of roof repairs or restoration. When you call our experts to handle your roofing problems, you can rest assured that your property is in safe hands.
Ready To Schedule a Free Roof Inspection?
Regular maintenance of your roof ensures that it provides you protection for a decent number of years. Timely maintenance can only be ensured through due inspections by roof repairs South Morang experts.
At Roofling, we offer free roof inspections where our experts inspect your roof in all aspects. So call now to schedule your free roof repair inspection in South Morang.
Roof Repairs South Morang